ARIMATSU
31" X 16.5" X 3.5"
Mixed media
TORQ
SCARLET FEVER
GRAY AREAS
29x24x4.5
Bath mat, fabric, beads, handmade paper and paper beads, wood, yarn, metal hooks, wood, Danish coaster
RED BANDITO
15"h x 13" w x 2.5"d
Fiber assemblage made with yarn, wired yarn, beads, pompons, elastic, felted balls, buttons done on a plastic grid mounted on yarn-wrapped stretchers.
2016
MARGOLIT
8x10x1
Yarn, beads, minerals, fabric, embroidery floss, thread, buttons, plastic canvas, wire. Plastic canvas, woven, sewn, wired and beaded.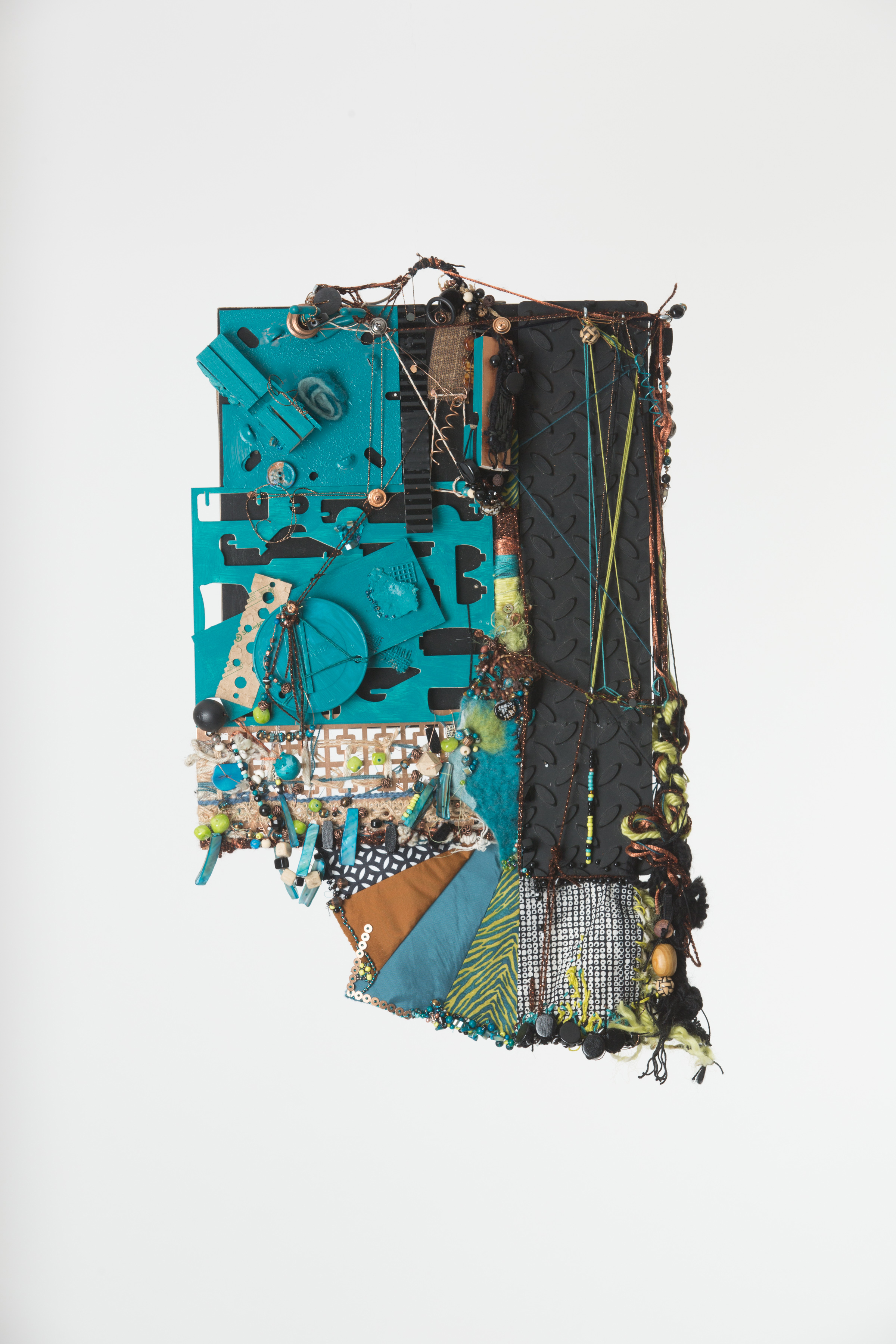 MOTHERBOARDING
23"h x 15"w x 1.5"d
Wooden relief made of hardware, wood, copper, fabric, beads, yarn, jar lid, metal hook, plastic grid, wire, acrylic paint, jar lid, copper screen, wire, embroidery thread, buttons, painted screws.
2016
JAZZ CLUB
21x13x3
Personal photo taken in a jazz club printed on silk, woven and embroidered plastic canvas, appliquéd and stuffed fabric, wrapped yarn, beads, wire, metal hooks, vintage pin bought at a flea market in Germany.
RED, BLACK & WHITE
16x12x5
Vintage red box, yarn, cut straws, buttons, hair rollers, wire, fabric trim, buttons, beads, woven plastic canvas, yarn, wire, felt balls, pompoms, metal hooks